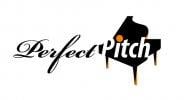 Perfect Pitch
#09-11

6509 9987

www.perfectpitch.sg

Accepts CDL Gift Voucher
We are a music school with programs for people from all walks of life and for all ages. Our programs range from the certificate courses for people who needs to master music for professional development, to holistic social programs for those who seeks out joy and fun through music.
Our philosophy
Music is a powerful yet beautiful universal language and we serve to teach this language to everyone and to provide a platform to appreciate it. In our pursuit of Music Excellence, we continually strive to bring out the best in everyone, through music.
We have a full set of music development classes starting right from Babies from ages 6 months onwards. Our music group classes are as follows:
Perfect Babies™ – We are using the licensed music program from USA called Music Together® for babies (with parent) for ages 0 to 2 years.
Perfect Kidz™ – We are teaching the program from Australia called Upbeat™ for toddlers ages 2 to 4 years. There are 3 Levels of 20 lessons each – Prep Level , Level One and Level Two.
Perfect Strings™, Perfect Keys™, Perfect Beats™, Perfect Wind™
Music instrument Individual and Group Classes from Pre-Grade level, Grades 1-8 to Diploma level.
The 4 faculties encompasses a wide range of instruments : Violin/Cello, Bass/Electric Guitar, Piano, Keyboard, Drums and Flute.
Perfect Voice™
Vocal Individual Classes – Classical and pop vocal classes geared for ABRSM certification.
Group social singing classes for adult home-makers and retirees or just anyone who wants to tune up their chords during weekday mornings and afternoon hours. Lessons conducted by People's Association-certified instructor, also winner of numerous singing competition in the local singing industry.
Our Teachers
Most of our teachers hold masters degree or bachelors degree, and also highly-recognised Performance certificates from prestigious schools and music conservatories from