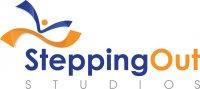 Stepping Out Studios
#08-02/05

8183 1683

www.steppingoutstudios.com.sg

Accepts CDL Gift Voucher
We are committed to making dance accessible to everyone – using experienced, professional staff to deliver high-quality classes and projects.
Our teachers have worked in multiple countries and prestigious national organisations and have won an impressive array of Dance related awards. This experience combined with our new state-of-the-art facilities make Stepping Out Studios the obvious choice for people looking to participate in Dance.
Our 100% exam pass rate speaks for itself, but it is not what drives us, it is simply a consequence of having happy and highly motivated students !
We have classes for all ages, starting from as young as 2 years old and our children's classes are all free to try. So why not give us a call today on 8183 1683, or come and meet us on Level 8 of City Square Mall.
We aim to share our passion for dance with people of all ages, backgrounds and abilities, through a variety of community and outreach projects and education programmes.