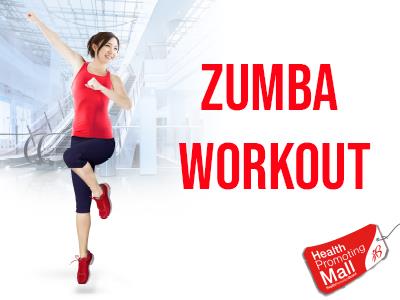 Grab your friends and join in the hour-long Zumba class by Health Promotion Board on Thursdays, 6.30pm, at B1 Fountain Square! Walk-ins are welcome, and no pre-registration is needed.
Visit here for more information.
*All programs are subjected to revisions and changes by the Health Promotion Board.
In view of MOH's announcements on 24 Mar 2020, all mall workouts by Health Promotion Board will be cancelled till further notice.