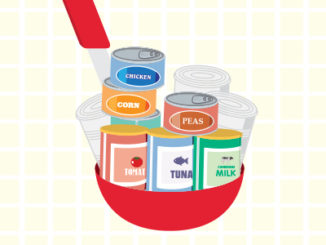 Reduce food wastage by donating food that are in excess or about to expire to The Food Bank Singapore instead of dumping them - simply drop them off at the Bank Box located at The Green and Social Good Space at B4 Travellator Lobby!
We accept all types of non-perishable food items that are unopened, unused and with at least 4 weeks of shelf life.
The Food Bank Singapore is a charity that aims to fight hunger and reduce food wastage in Singapore. They acquire donated food, much of which would otherwise be wasted, from farms, manufacturers, distributors, retail stores, consumers, and other sources, and make it available to those in need through a network of community agencies.